One of my biggest concerns before i ordered my wide open customs fairing was if my pro one riser tach combo was going to interfere with the installation of the fairing, well it did a little in the radio area. I did not want to loose my tach or risers or have to buy a new set of risers with out a tach so here is what i did to make it work. this is the original mounting of the tach in the handlebar clamp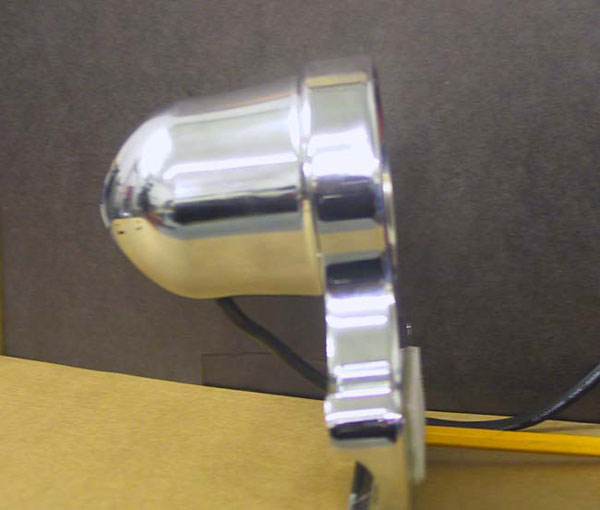 First i went to auto zone. there i found a tail pipe adapter labled 2 1/2'' ID to 2 1/2'' OD cost $2.00 also i found a chrome oil breather cap Cost $5.99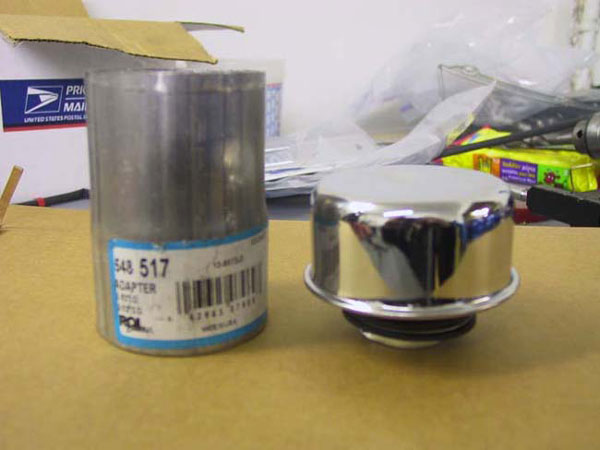 first i needed a spacer ring 1 1/8'' wide this i cut from the tail pipe piece on the large end this cut has to be square and flat so scribe a line around the piece. cut this off staying away from the scribe line about 1/16'' to 1/8''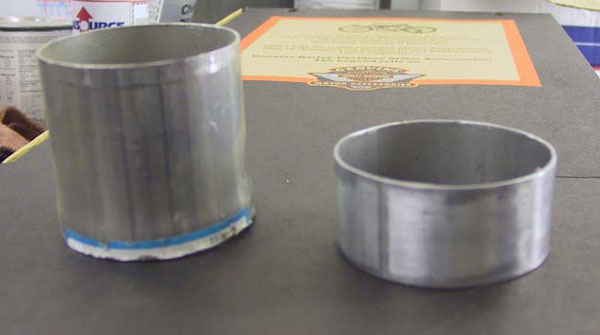 Then take some masking tape and wrap around the piece getting it lined up with the scribe line. this now gives you a better view of your scribe line. now start slowly grinding down the excess working evenly around the entire edge until you get to the tape. this will give you a smooth and even square end to the sleeve piece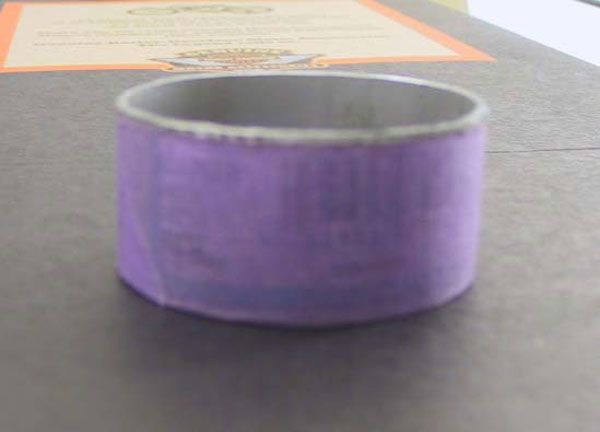 now what this piece will do is space the tach out further in the bracket. test fit it should look like this. then sand the out side smooth for finishing of your choice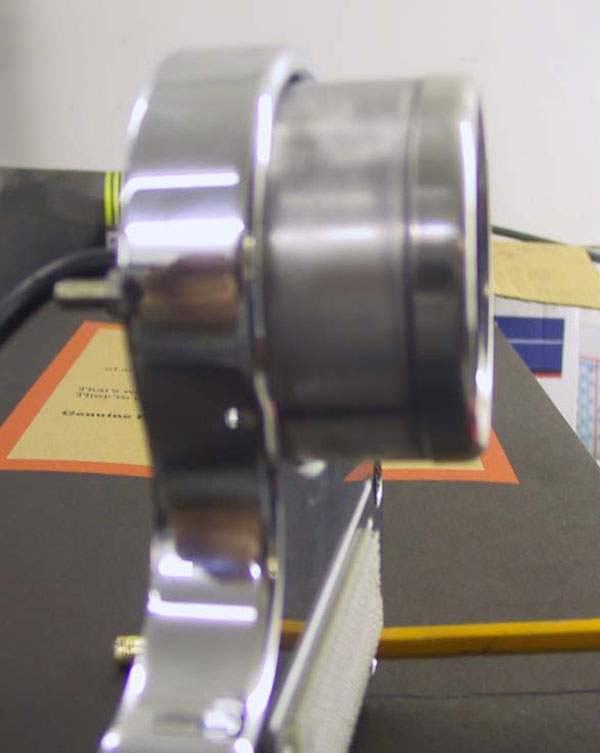 What i did to make mine look good is then covered it with chrome tape and wrapped it over the edge to the inside to cover the end that would be against the tach edge. then applied a piece of 3M body side molding tape to the inside to take up some of the clearance between the tach and the sleeve. Note: do not remove plastic tape from moldeing tape after installing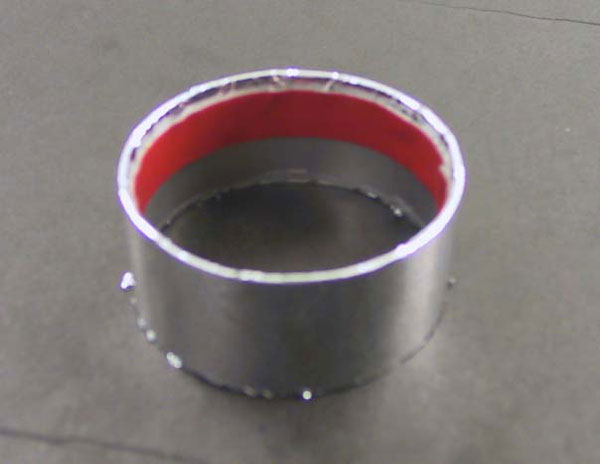 now for the back piece to hold the tach in. take the oil filler cap and slowly grind the stamped crimp edge off to take the piece apart. do this slowly and cool piece to prevent from ruining the chrome.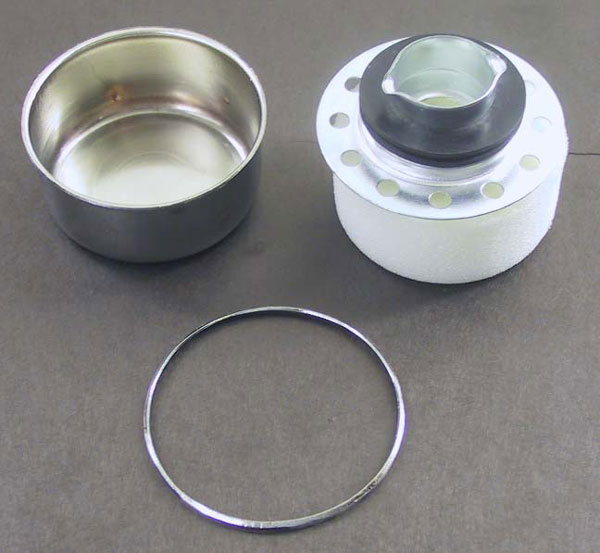 now take the chrome cap and scribe a line 3/8'' from the cap top now wrap your masking tape along the scribe line and cover the entire chrome part to protect from getting scratched during cutting. just like when cutting the spacer cut it long then grind down to the tape line. it should end up like this.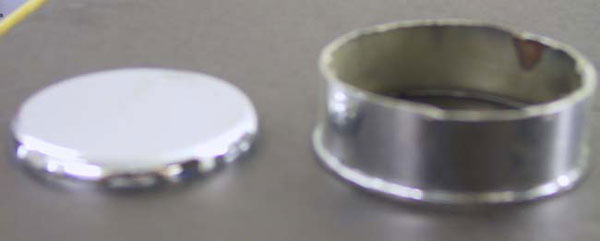 Now take your cap and drill a 3/8'' hole for a rubber grommet that the wireing will run thru carefully mark and drill the two holes for the studs in the tach to come thru the back and bolt it in place. on the rear of the tach there are two nuts leave the first one on as it hold it internal parts on the tach in place and sandwich the new rear cover between the two nuts.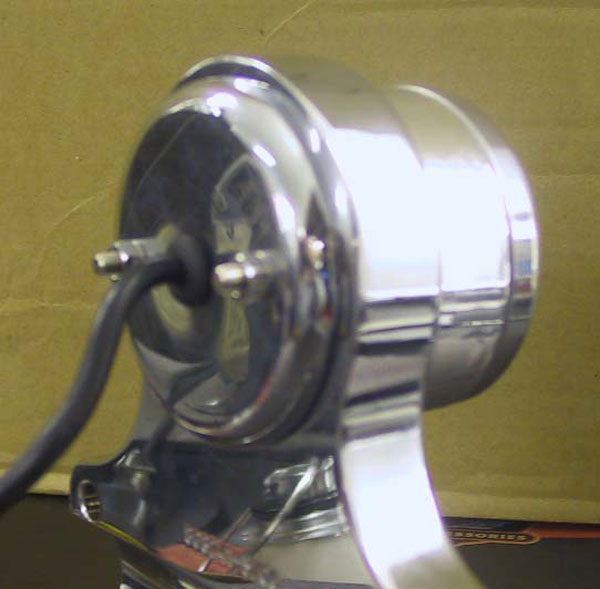 and that is all that is to it. this is your finished product.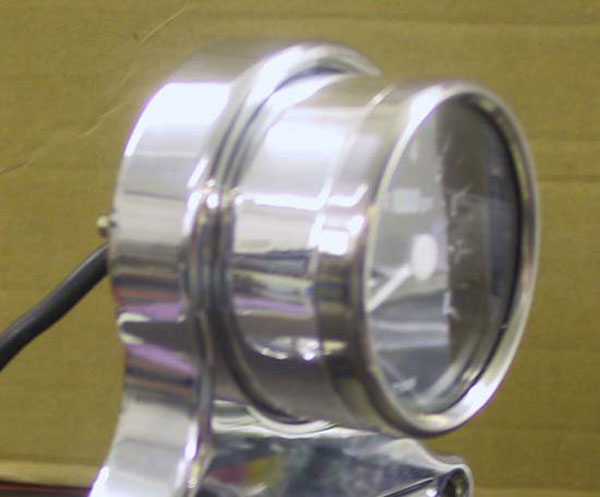 Now bolted back on the bike there is clearance for the fairing and the radio door will have enough room to open and close.